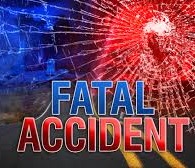 VIGO COUNTY, Ind – A man was killed in an early morning crash in southern Vigo County.
It happened a little after 6 a.m. on U.S. 41 near Pimento.
Police say that a vehicle was traveling northbound when it left the northbound lanes and drove into a ditch in the median.
The vehicle continued through the ditch and became airborne, rolling over through the southbound lanes and landing in a field on the west side of the highway.
The male driver was ejected from the vehicle.
A witness immediately called 911 and started CPR.
Transcare transported the male to Regional Hospital where he succumbed to his injuries.
Alcohol is not believed to be a factor.
The name of the driver is being withheld until family members can be notified