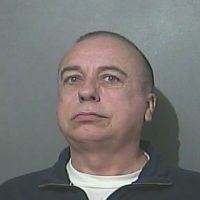 VIGO COUNTY, Ind – A Vigo County man accused of impersonating a police officer will stand trial August 7th.
58 year old Steve Ferree was to go on trial Monday, but the case was continued with a hearing set for July 16.
Police say that Ferree tried to gain access to a person's medical records while wearing clothing indicating he was a police officer.
Ferree is also facing felony charges of exploiting an endangered adult, then a fraud.
Ferree has posted $450 bond in both cases that are being handled by a special prosecutor from Clay County.