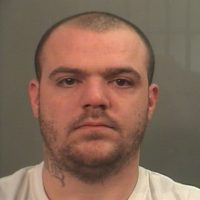 TERRE HAUTE, Ind. – A man who held police at bay during a 20 hour stand off last week not only eluded police he took a shopping trip to Wal-Mart.
36 year old Michael Reynolds shot and killed an ex-friend and then shot and wounded another man in a city home.
He then fled to another house and held Terre Haute City Police officers at bay while firing over 200 rounds at them.
Sometime between last Monday night and Tuesday morning Reynolds slipped by over 50 officers surrounding the house and escaped out their knowledge.
Police now say that he took a trip to Wal-Mart on the city's south side, made a purchase and then returned to a different home.
Indiana State Police SWAT officers surrounded Reynolds at the third home.
He allowed four people to leave the home, he then exited the house, made a threatening move toward offers.
Police opened fire killing Reynolds.