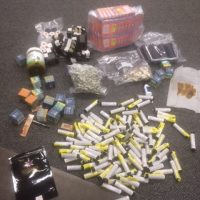 PUTNAM COUNTY, Ind – Monday afternoon around 2 p.m.
Indiana State Police a car for an unsafe lane change on I-70.
Police say that a search of the vehicle led them to luggage in the rear seat contained suspected (248) vials of THC oil; (432) grams of THC wax; (1) pound of Marijuana; (1/2) ounce of mushrooms; and (25) grams of Marijuana constitute. Street value is estimated up to $20,000.
Officers arrested the driver, 22-year-old Brandon Zeballos of Fairplay, Colorado and a passenger, 21-year-old Cory D. Rodriguez of Lakewood, Colorado.
The duo was reportedly traveling from the state of Colorado to the state of Maryland.
They are now facing multiple drug related charges.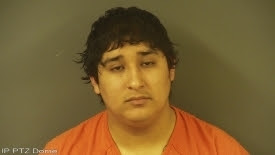 Brandon Zeballos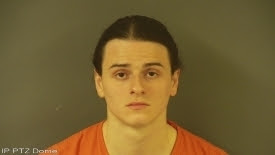 Cory D. Rodriguez
seized items
All photos supplied by Indiana State Police