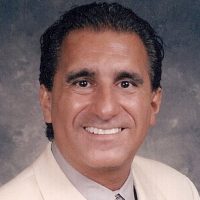 TERRE HAUTE, Ind. – A Monday nights Vigo County School Board meeting, School Superintendent Danny Tanoos announced that he will retire at the end 2018.
Tanoos said that he will retire from his job as superintendent on July 1st and will stay on in an administrative position until the end of his contract December 31st.
In 1999 Tanoos was given the job on a permanent basis after serving as interim superintendent in 1998 when Betty Poindexter resigned to take a job with Indiana State University.
Tanoos was formerly principal at Chauncey Rose Middle School, Farrington Grove Elementary and Fairbanks/Greenwood elementary and taught at Franklin Elementary.